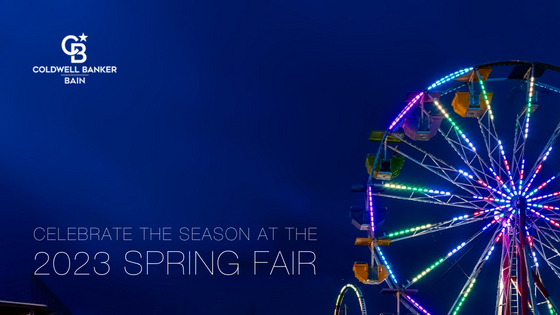 Why wait until summer to jump into some festival fun? Celebrate the end of winter by heading outdoors to the Puyallup Spring Fair.
---
The Puyallup Spring Fair brings two weekends full of excitement on April 13-16 and April 20-23. Here is a sneak peek at the lively events and activities taking place.
Nitro Circus: Freestyle Crew
Extreme sports take center stage on opening weekend with thrill-filled performances by Nitro Circus: Freestyle Crew. Watch top professional athletes from BMX, skateboarding, and pit biking as they pull off gravity-defying tricks on the halfpipe ramp in the Arena. Shows are at 6 p.m. Thursday through Sunday, with 2 p.m. matinees on Friday, Saturday, and Sunday. Admission is $15 for ages 3 and up, and family four-packs are available for $48.
Motorsport Mayhem
Everything's bigger and better at Motorsport Mayhem as monster trucks and smashing cars careen around the Grandstand. Motorsport Mayhem runs during the second weekend of the Fair. Shows are at 7:30 p.m. Friday and Saturday and 4 p.m. Sunday. Tickets range from $26-$40.
Racing Pigs and DockDogs
It wouldn't be the Puyallup Fair without some delightful animal acts. Once again, the iconic Racing Pigs are back to make their mad dash around the Fountain Plaza Stage in daily free shows. Meanwhile, near the Red Gate, amazing DockDogs will be competing for the title of Top Dog. These incredible four-legged athletes will race down a 40-foot runway and leap into a 27,000-gallon water pool. In another event, dogs will swim the length of the pool and back in a speed retrieval contest. Free shows take place daily, with the finals scheduled for 3:00 p.m. – 6 p.m. on Sunday, April 23.
KidZone
Located in the Pavilion, KidZone is a massive exhibit entirely geared toward youngsters. Kids can try their hand at crafts, LEGO-building, and puzzle-solving, which all make learning fun. On the first weekend, KidZone will feature the Master Gardener's Activity Station, where kids can plant a seed to take it home and watch it grow. During the second weekend, Scout-O-Rama showcases Scouting skills with an indoor/outdoor, hands-on experience. KidZone is open daily during regular fair hours. Admission is free.
NW Artisan Market
The Pacific Northwest is a hotbed of creativity, and many of the region's top artisans will have their works on sale at the NW Artisan Market. Shop for a one-of-a-kind gift for a friend, family member, or yourself. Enjoy daily live demonstrations of pottery-throwing, painting, and other crafts. The NW Artisan Market is staged in the Pavilion near the Gold Gate. Hours are 2 p.m. – 10 p.m. Thursday, 10 a.m. – 10 p.m. Friday and Saturday, and 10 a.m. – 8 p.m. Sunday.
Live Entertainment
Of course, concerts and live entertainment are always a top draw at the Puyallup Fair. Here's a look at the great lineup for this spring:
Journey back to the Swinging Sixties with the Jewel Tones. This all-female trio takes a trip through the classic Motown songbook, performing songs by the Supremes, Stevie Wonder, and Gladys Knight and the Pips. Shows are three times daily during the second weekend.
Your own family will be charmed by the Marsh Family Band. Mom Tracie and dad Terry are joined by 15-year-old Julian and 13-year-old Coral to perform songs in jazz, country, pop, and other favorite genres. Shows are three times daily during the first weekend.
Pulling a rabbit out of a hat is kid stuff compared to the Eric Buss Comedy Magic Show. Eric uses his wit and energy, along with an eye-popping assortment of clever gadgets, to pull off some unbelievable sleight-of-hand. Shows take place during the second weekend.
Hours and Pricing
The Puyallup Spring Fair runs over two weekends: April 13-16 and April 20-23. Hours of operation on both weekends are 2 p.m. – 10 p.m. Thursday, 10 a.m. – 10 p.m. Friday and Saturday, and 10 a.m. – 8 p.m. Sunday.
Admission on Thursday and Friday is $13 for ages 13 and up and $11 for ages 6-12. On weekends, prices are $15 and $12, respectively. Purchase tickets online at discounted prices. General admission is required for all events. Onsite parking is $15, with no charge on Thursday.
The sunshine and blue skies of spring also make great conditions for buying and selling Seattle and Puyallup homes. Contact us at Coldwell Banker Bain to learn more.